By Briana Bizier
From school shutdowns to toilet paper shortages, this had been one of the strangest and most stressful months many of us can remember. The COVID-19 virus that has spread around the world, prompting the United Nations to declare a global pandemic and Governor Mills to announce a civil state of emergency in Maine, has brought much of our daily life to a standstill in these past two weeks.
These are difficult times. In the face of a frightening new virus, and especially when we are told to stay home alone in order to practice social distancing, it's easy to feel overwhelmed. However, these are also the times when communities depend upon one another, and when one person's actions might literally save lives. Historic challenges have always been met by human ingenuity and compassion.
The COVID-19 pandemic is no different.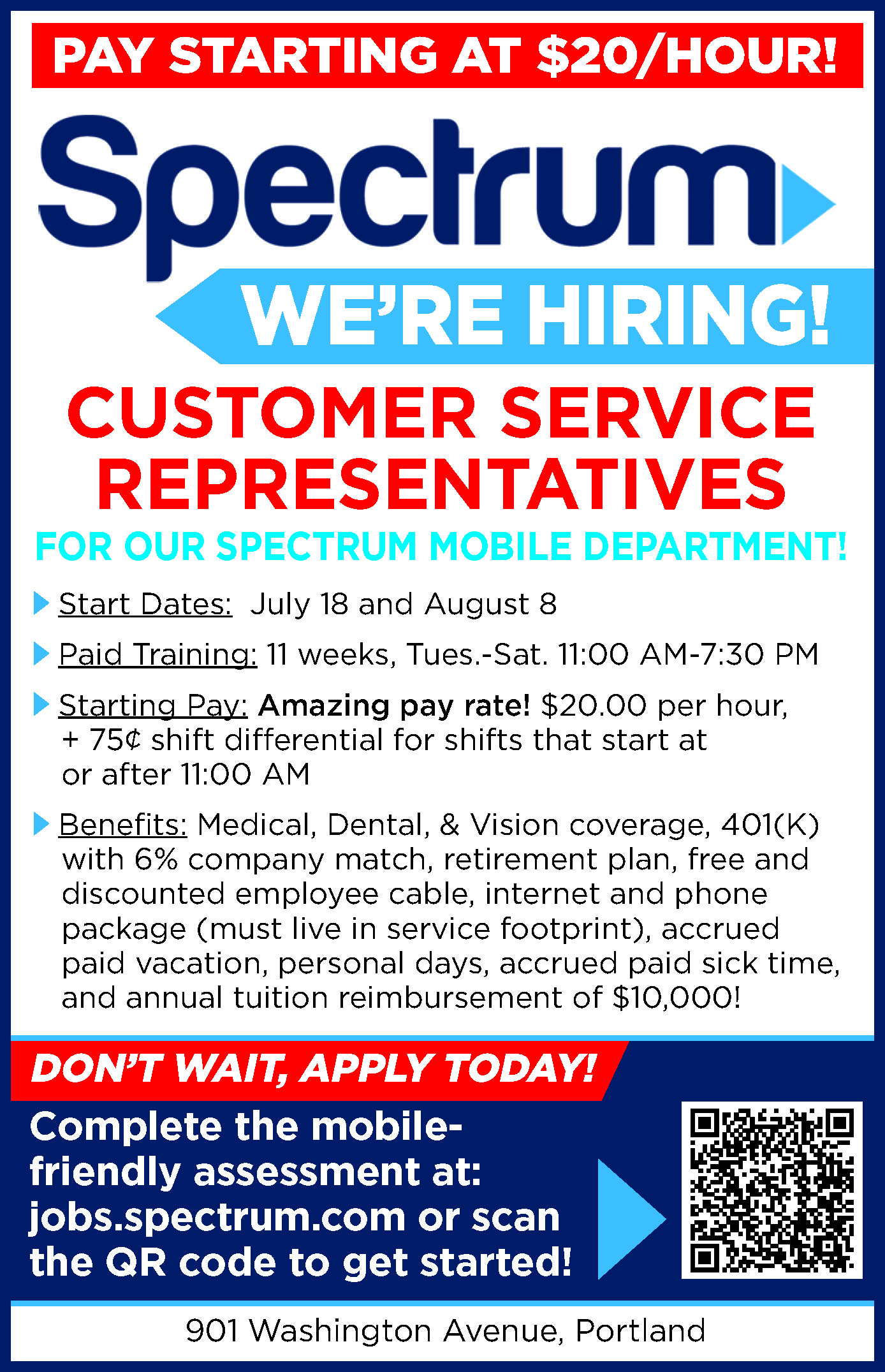 Here are some of the many things you can do today to help support your friends and neighbors during this outbreak:
Check the Center for Disease Control's website - found at CDC.gov - and follow their recommendations. As of press time, the CDC is advising Americans to stay home as much as possible. The COVID-19 virus is extremely contagious, and it's possible to spread the virus before
you start to feel sick.
Even while you are staying home, it's still possible to make a huge difference in someone's life. Call, text, or email your friends and neighbors, especially members of at-risk communities like the elderly, individuals with compromised immune systems, and families with special needs members. See if there is anything you can do for them in the coming weeks, such as picking up groceries or medication. For example, Cathy Clements commented on the Windham Eagle's Facebook page to say she's offered to grocery shop for residents of a senior housing unit.
Remember that it's possible to help run errands while still practicing social distancing; you can always leave a box of essentials on the front porch! Speaking of those essentials, if you have plenty of staples, like toilet paper and hand soap, consider sharing with people who might be running low until the stores are re-stocked.
Be sure to reach out to your friends and family who live outside of your community as well. Even if you can't deliver a box of toilet paper and hand sanitizer to a relative in Boston or Seattle, you can still call, FaceTime, or even send an old-fashioned letter. Many of us are suddenly finding ourselves at home with a surplus of time on our hands. Use some of that time to reach out and strengthen your real-life social network.
Now is also the time to make a plan! Especially if you live alone, you should have a clear plan in place in case you become ill. Who will help you with groceries, errands, and visits to the doctor? Even if you don't live alone, it's a good idea to partner up with another family who could lend a hand if you need help. While you're reaching out to your friends and neighbors, ask them about their plans in case of illness.
Think of the people you know who work in the healthcare field. Things are about to get very busy for everyone from surgeons to the janitorial staff. Reach out now to see how you can support them, even if it's virtually.
Finally, be aware of the huge economic toll this pandemic will take on our community. Many local businesses, from restaurants to hotels to hairdressers, are already suffering from decreased business and revenue. Choosing to buy local products at the grocery store, or to buy groceries and other essentials at a local store, will make a huge difference to members of your own community. Even if you're practicing social distancing, you can still purchase gift cards and place orders online.
As an example, this coming Sunday is traditionally Maine Maple Sunday. Although events have been canceled or rescheduled, many of our local sugar houses are still willing to accept orders online or over the phone. Your maple syrup, gifts, or other local products can be packaged and set outside for you to pick up.
This is also an important time to donate to your local food pantry. In Raymond, the food pantry is located at Lake Region Baptist Church, and Windham's food pantry is found at 377 Gray Road. This is going to be a very difficult month for many of our friends and neighbors, and your generous donations will make a tremendous difference.
Yes, these are very difficult times. We haven't faced a pandemic on this scale in recent memory. The school closures and litany of canceled events are anxiety-provoking, and we would all be forgiven for occasionally looking up to see if the sky is, in fact, falling.
Take heart. There are many things we can do right now to get through this pandemic as a community. Show kindness when people are scared, be willing to lend a hand where you can, and do your best to stay positive. Human beings are incredibly resilient. We will emerge from this crisis… together.