By Masha Yurkevich
Teenage years are not easy. Young adults want to fit in, grow up, try new things and be cool in ways that they think are cool. They are like a sponge, soaking up whatever they see and hear. Unfortunately, many of these young minds cannot yet decipher the difference between what is good what is bad, leading to many poor choices. While these poor choices can be from society, family or friends, Be The Influence (BTI) is there to be a friend, an example, and a trusted adult, and now has a new coordinator.
Be The Influence's new project coordinator
Crystal Aldrich, left, is shown with BTI
Director Laura Morris. Aldrich says that she's
excited about creating a strong community
that listens to everyone and provides an'
educational foundation for its youth to grow
and lead. SUBMITTED PHOTO;
BTI started as a small group in March 2014 as the result of some Windham and Raymond community members who joined forces to raise awareness about substance abuse and to address their concerns about it. With the help of Drug-Free Community Federal Funding, BTI was officially formed and began to focus its attention on the youth within the community.
But this is no easy job. It requires a lot of organization and preparation. But new BTI project coordinator Crystal Aldrich has all of these skills, and more.
Aldrich moved to Windham a year ago from Sioux Falls, South Dakota with her husband and their three sons. She has graduated from Chadron State College and has lived in seven different states. She enjoys hiking, yoga, reading and traveling.
With a Bachelor of Arts degree in Comprehensive Theatre, Aldrich is using the skills she developed working with young children in daycare and elementary schools.
She said she also loves making a difference and being involved in the community, making her all the better of a fit for BTI project coordinator.
Aldrich officially became a BTI staff member Sept. 6. As a BTI coordinator, she will assist the director with all the various activities that BTI provides to the community and youth.
"The Be The Influence vision is to provide support and resources to students as well as communicate a consistent drug - free message, assuring students that they live in a community that cares about them," says Aldrich. "It is comprised of various members of the community who want to make a difference and influence youth in positive ways."
To Aldrich, this is important because community and youth are so integral to a great city or town. Having resources available and people who listen really makes a difference in how people treat each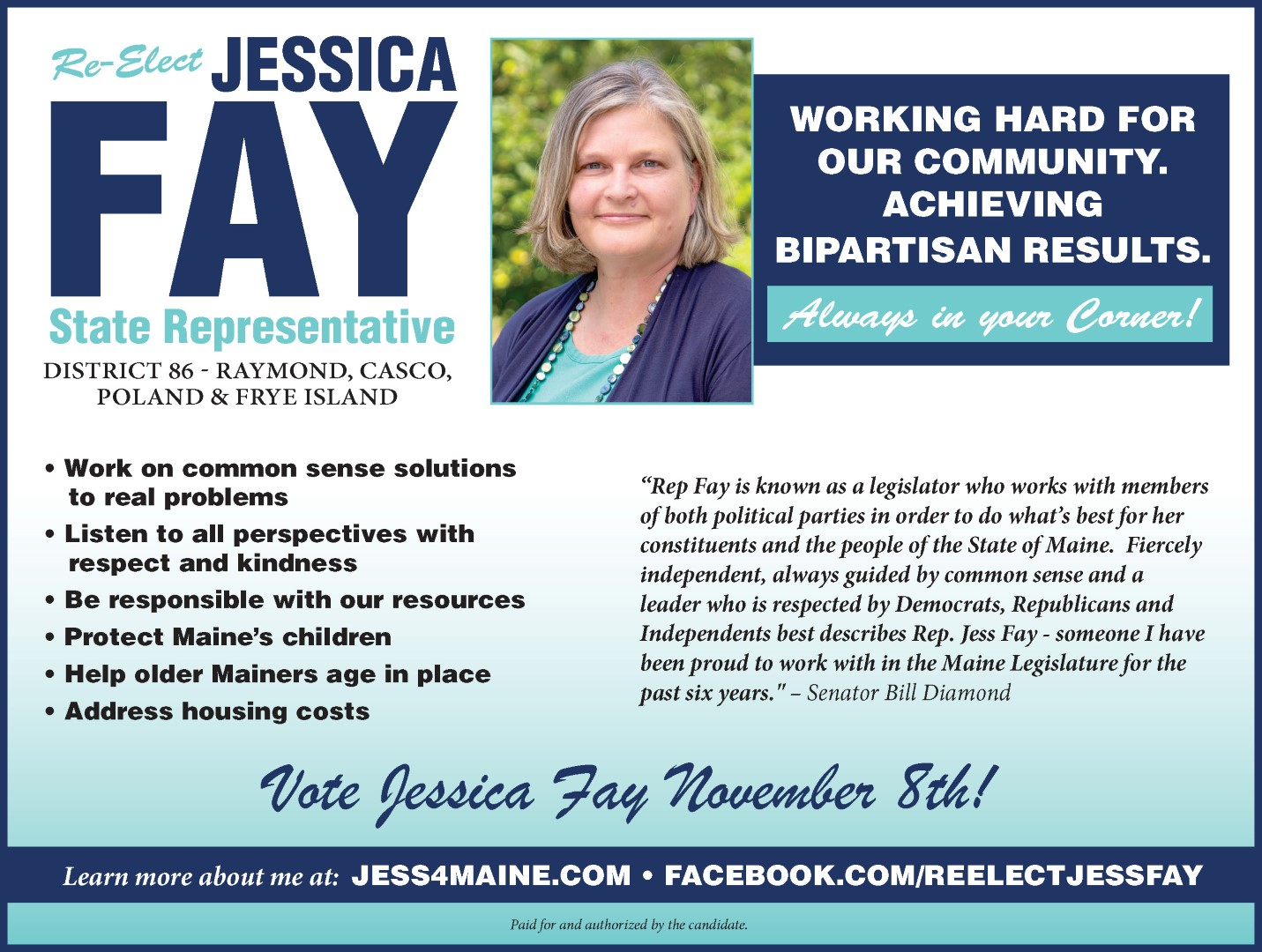 other. Since moving to Maine, Aldrich and her family have been welcomed and feel very at home, and she really feels like programs such as BTI are why.
Aldrich said that she is excited about this position because she cares about creating a very strong community that listens to everyone and provides an educational foundation for youth to grow and lead.
According to Aldrich, as today's children are the future of tomorrow, it is important to set them up and help them to be the best that they can be so that they can make the future bright, successful and positive.
BTI has been helping children with this for the past eight years, being that trusted, caring adult, that positive role model, that shoulder to lean on, that listening ear, and it's hoped that with Aldrich, it will only continue to reach greater heights by raising awareness and addressing substance use and abuse in the community. <