By Walter Lunt
Travelers along the stretch of Route 302 two miles east of Foster's Corner (rotary) have likely wondered about the long-unoccupied farmhouse sitting close to the roadway in serious decline.
Retrieved from the farmhouse, a painting of
Little Orchard Farm from the mid-20th century.
The back reads "To my good friends Mr. and
Mrs. Brackett," signed Emily B...
PHOTO BY AL FARRIS
Turns out, in the mid-20th century, it was a sprawling, prosperous farm. "I get nostalgic thinking about the place," says Betty Rideout, who spent decades at the residence. Speaking recently from her home in Michigan, she explained that the 62-acre farm was purchased in 1933 by her grandparents, Carl and Edith Brackett, and became known as Little Orchard Farm.
Posted above its mailbox along Roosevelt Trail (Route 302) were signs advertising the sale of apples, cider and asparagus. "The farmhouse," says Rideout, "had been renovated in the 1920s to a Greek Revival style and the house, ell and barn were in good shape; "I remember a big, beautiful window over the barn doors which dated back to the 1800s. They had cows and chickens, and out back there were 124 apple trees. Granddad made cider from an 1800s vintage cider press he found in the barn when he bought the place."
Rideout recalls with great fondness the interior of the farmhouse. "The woodshed was located right next to the kitchen, which had a big, beautiful old woodstove with a copper storage tank for water." Most of the rooms, she said, were quite large including the living room that had a large pot-belly stove. My grandfather was a plumber so one of the first upgrades was an inside bathroom to replace the outhouse. My grandmother insisted on that."
Upstairs, in her grandparent's spacious bedroom, Rideout remembers the "…tall 4-post bed. It had a cover, but my grandfather took it off. They called it a Washington bed because its design was supposedly like George Washington's bed at Mount Vernon."
Grandmother Edith played the piano. In the early '40s, "… my playpen was located right beside the piano. I would reach up and pluck the keys. One day, Grammie lifted me up and showed me how to play a simple tune." It would turn out to be a momentous event in her life.
Betty, her parents and brother Robert lived at the farm with her father's parents from 1943 to 1946. "I was just a little kid, but my grandfather decided I could do anything. He showed me how to cut asparagus stalks from his big garden across the road. He also taught me to drive his 1916 Fordson tractor; I would drag the harrow over the asparagus garden. It's all woods now."
Does Betty remember the nearby Ledgeland Market? "Oh yes. My grandmother would give me a list of things to buy, and I would walk down there and do the shopping for her."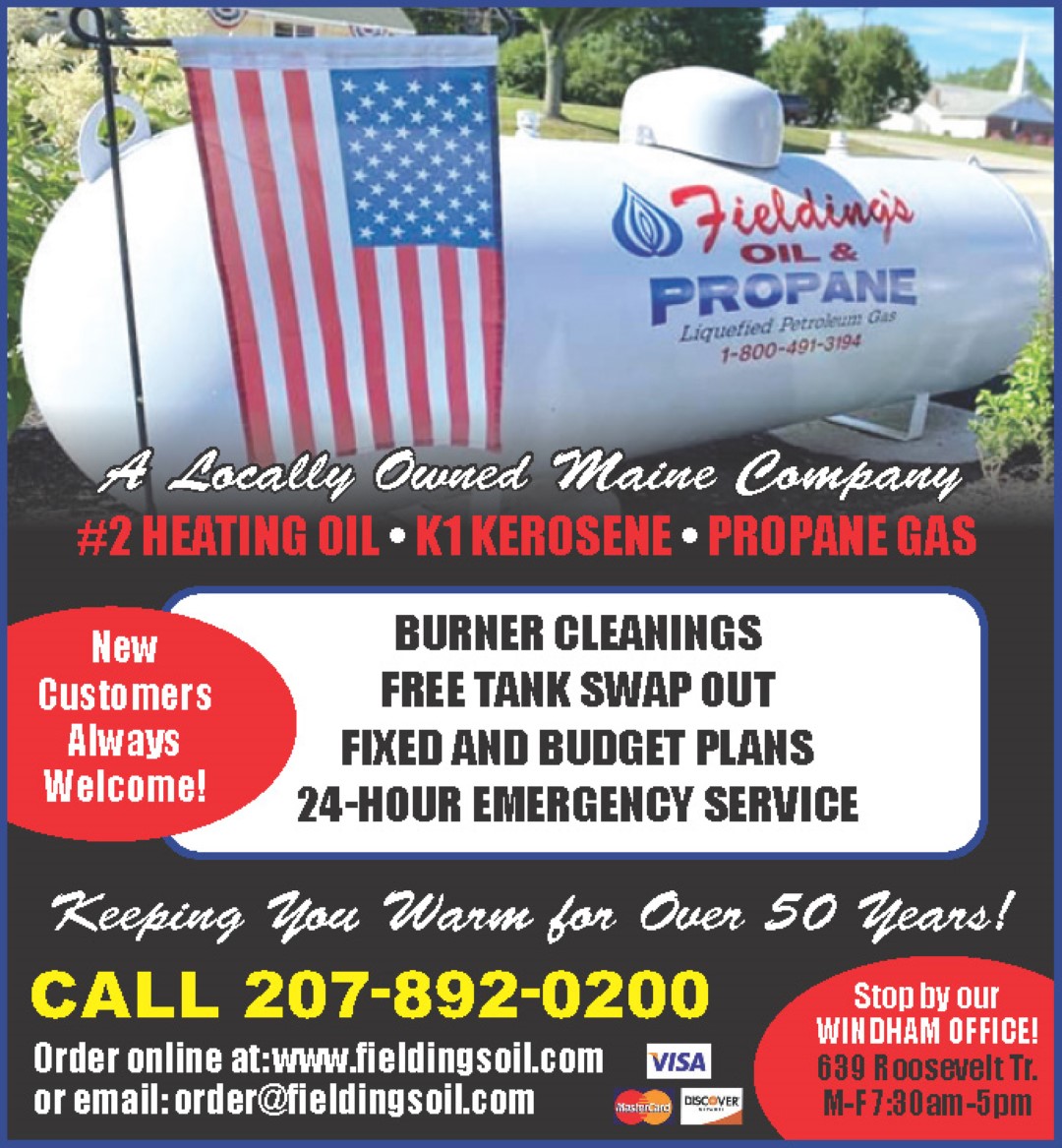 Betty's family moved to Westbrook in 1946, then to Brunswick, but through the early 1950s she spent summers at Little Orchard Farm, enjoying life "in the country," and helping out with the farm chores. Grandmother Edith died in 1963, and Grandfather Carl in 1972, whereupon Betty's brother, Robert, took over living at the farm. He would live there but cease to carry on the farming activities.
In 2018, the floorboards around the old pot belly stove, weakened by a roof leak, gave way and Robert fell into the basement. A neighbor had alerted the police that Robert had not emerged from the house in nearly four days. "When they got to my brother, he was within six hours of kidney failure." Today, according to Betty, he is doing well living in a special care facility.
Since being abandoned and cleaned out in 2018, at least two local historians have estimated that the farmhouse dates back to the late 1700s. Little is known about the place before 1933. "I've been told," said Betty, "that the original (dwelling) was nothing more than a two-story house, one room built on top of the other."
The property was sold in 2021, and according to Betty, "The last I heard the barn and ell will be removed and the house restored to its original features, and it may become a business location."
What would her grandfather say if he could see the severe deterioration of his beloved farmstead? "Heartbroken! He loved that place and I'm sure couldn't imagine how it could ever look the way it does today."
Asked about her life today in Michigan, Betty says she is retired and, along with her daughter, composes music, plays piano and records albums – and all the while frequently recalling the day, long ago, when Grammie Edith taught her that simple tune on the piano at Little Orchard Farm. <