By Lorraine Glowczak
Except for those who move often during the early years of life due to parental circumstance and jobs, most of us spend our young lives living in the same town and attending the same school, spending time with friends that we also consider family.
But then, at the young age of approximately 18, we graduate, stepping out into a new stage in our lives, longing for new and fun experiences. There is so much to explore, and we leave the "mundane" of small-town life behind us.
This is truth. This is reality.
But it is also true that those in our past have stayed by our side for as long as we can remember.

Friendships change as we change, but that doesn't mean that they must fade. Nobody knows us like our oldest friends, and nobody feels like family the way they do. Just remember, while moving forward, don't forget those who supported you for the first 18 years of your life.
That's why the Windham Alumni Association, established over 80 years ago, is here and provides an opportunity to look back annually, providing an opportunity to remember and honor our closest friends who were there in the very beginning.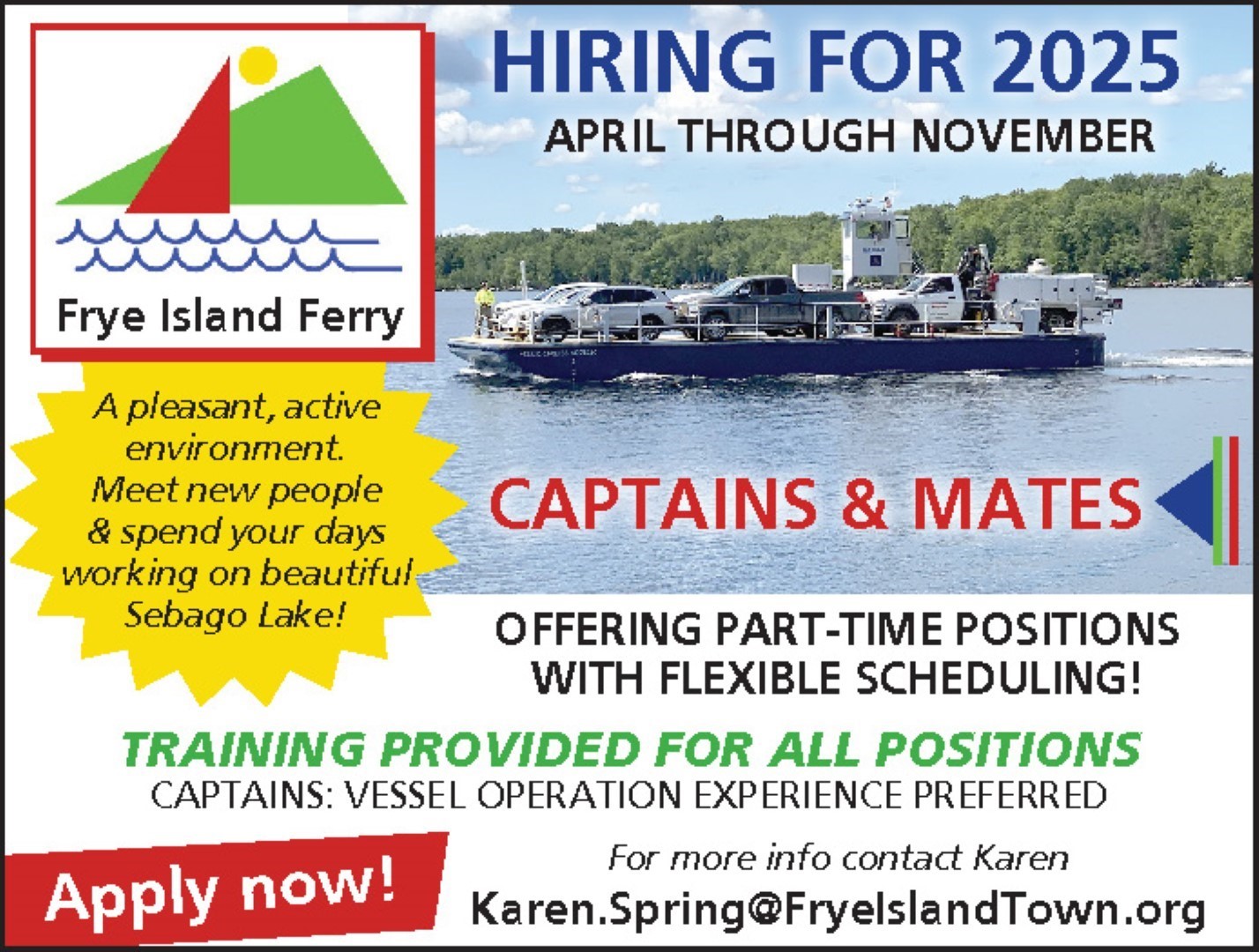 "When the association was established, no one really knows," explained Gary Plummer, a 1964 graduate of Windham High School who is presently the President of the Alumni Association and was also a former Windham teacher and a Maine State Senator. "What I do know is the association was re-established under the leadership of Harold Haskell. You know," he began to explain to this Windham newby reporter, "That's Windham's Town Councilor, Clayton Haskell's father?"
Seeing the importance of reconnecting the old with the youth, Harold Haskell worked to give the Windham Alumni Association new life in 1992 when the association was lacking in participation and numbers. Although, no one knows when the association began exactly, there is the common belief and agreement that the Windham Alumni association's origin began in 1910.
Elsie Haskell, Harold Clayton's wife and mother of Town Councilor, Clayton Haskell stated that her husband wanted to give the dying association new life. "He always wanted to start it back up," she explained. "It wasn't until the school called us, telling us they had the bank book of past alumni, that he was able to get the organization started again." It was at that time he became president of the association.
Robert Meile, a 1942 graduate of Windham High School and a veteran of WWII, has a vested interested in the Alumni Association as he views this as an organization that provides an annual occasion to visit and reconnect with long-time friends – the few that are left. "I was born the year this association was re-established," Meile said. "And I hope that it continues to bring alumni together so everyone can see how far they have come since they graduated and to connect with friends from the past."
Plummer stated that the mission of the WAA is "….seeking to foster a connection among all alumni who share the common bond of Windham Schools." Plummer continued. "To further this goal, we organize events of networking and awards to encourage future alumni to join and to ensure lifelong connections that benefit the high school and the community."
Walter Lamb, another alumni member, added to Plummer's sentiments by stating that one is not required to graduate from Windham High School in order to be a part of the association. "You don't' necessarily have to graduate from Windham High School to be a part of the association," he began. "If you were in our class and didn't graduate with us, you are still a part of us. You contributed to our experiences and we embrace all those who had at least some part of an experience here."
The challenge for the association is that today's graduating seniors do not attend the annual banquet and the numbers of participants are dwindling. But President Plummer is determined to keep the organization alive.
The association offers a scholarship every year to deserving seniors during the high school's regular graduation activities.

In addition, the alumni association also awards a second $500 scholarship, on behalf of the grange, to a student planning to pursue work in agriculture or a related field.
Plummer has worked tirelessly to keep the Windham Alumni Association alive. In fact, he has persuaded close friends who have fallen away, on the cusp of leaving the mission of gathering people together with a common bond.
The Windham Alumni Association holds an annual banquet in May on the first Saturday after Mother's Day. This year, the event will be held on Saturday, May 18th at the Windham Middle School Auditorium.
For more information or to become involved in the alumni association, contact Plummer at
geplummer@aol.com
or 892-8570