By Elizabeth Richards
When people retire, they often find themselves with time on their hands and a desire to give back. But sometimes, the cost of volunteering can be a barrier. For these people, Senior Corps
could be just what they need.
Senior Corps is federally funded by the Corporation for National and Community Service.

The Opportunity Alliance is the local sponsor for two Senior Corps programs: The Foster Grandparent Program and the Senior Companion program.
Director Susan Lavigne calls the programs a "win-win-win" because they benefit the volunteer, the person or people they are serving, and the greater community.
Lavigne said both programs were founded to engage older adults who had time and resources available to benefit their community. The Foster Grandparents program began in 1965, and the Senior Companion program in 1974. A nontaxable stipend ensures that low income people ages 55 and over who fall within the generous income guidelines can volunteer in these programs without it costing them anything. The programs are also open to non-stipend volunteers.
In addition to the federal funding, local organizations help keep the programs sustainable, including: United Way of Greater Portland, United Way of York County, State of Maine Office of Adult and Disability Services, Cumberland County Commissioners, and the schools and sites where volunteers are placed. "It's quite a complex package and it enables us to really be sustainable because we don't just have one funding source," said Lavigne, adding that the programs also hold fundraising events.
Volunteers for the Senior Companions or Foster Grandparent programs are asked to commit at least 15 hours per week in order to build the appropriate relationships with clients. The average, Lavigne said, is 24 hours per week, but some volunteers do up to 40 hours. In exchange for their time, volunteers receive the nontaxable stipend, generous mileage reimbursement, meal reimbursement if no meal is available, regular training and recognition.
Coordinator Erica Lovejoy said that in the Foster Grandparent program, volunteers are placed in classrooms to work with children from infants through high school. The intent is for these volunteers to fill a nurturing role, helping children who need a little extra support, she said. This may include rocking infants, sharing snack and conversation with preschoolers or reading one on one with older students. No education background is necessary, Lovejoy said. All they need is a desire to help children, compassion, and a willingness to learn and try new things.
"[The volunteers] do everything, really, they're just amazing," said coordinator Samantha Getchell. "People talk long term about these foster grandparents, the lasting impression that the foster grandparent makes. It's incredible, absolutely incredible."
In the Senior Companion program, volunteers are helping their neighbors continue to live independently, Lavigne said.

Getchell added that they also can provide respite care for caregivers, allowing an opportunity for these caregivers to get out and take care of themselves. Senior Companions are also placed in adult day centers, often working with individuals with Alzheimer's disease.
Volunteers are matched with opportunities in the communities in which they live as often as possible, Lavigne said.

Often, the volunteers are getting as much as the clients out of their participation. Lovejoy said they hear time and again how the program combats loneliness in the volunteers themselves, giving them a peer group to socialize with.
Windham resident Liz Paige volunteers as a Senior Companion five days a week.

"It keeps me physically and mentally healthy," she said. "Just because I'm retired doesn't mean that I still don't have a lot to give back to the community."
She assists clients by taking them shopping, to doctor's appointments, and sometimes just out for coffee and a doughnut. "We don't think of those things when we think of somebody who no longer has a driver's license and can't get to the store themselves. Many agencies cannot drive their clients, but that's one of the wonderful things as a volunteer that we can do," she said.
Paige has been volunteering for the program for twelve years. At age 77, she says she hopes to have 20 more years to serve. "It's definitely something that keeps me involved, keeps me healthy, and keeps a smile on my face most days," Paige said.
On October 25, the programs are holding what Lavigne called a Snack & Chat Blitz.

In four locations throughout Cumberland and York Counties, all at the same time, volunteers and staff will hosting events to spread the word on these volunteer programs. "It's an opportunity for people to come and hear directly from our volunteers what volunteering for our program is, ask any questions, and have a face to face with us," said Lavigne.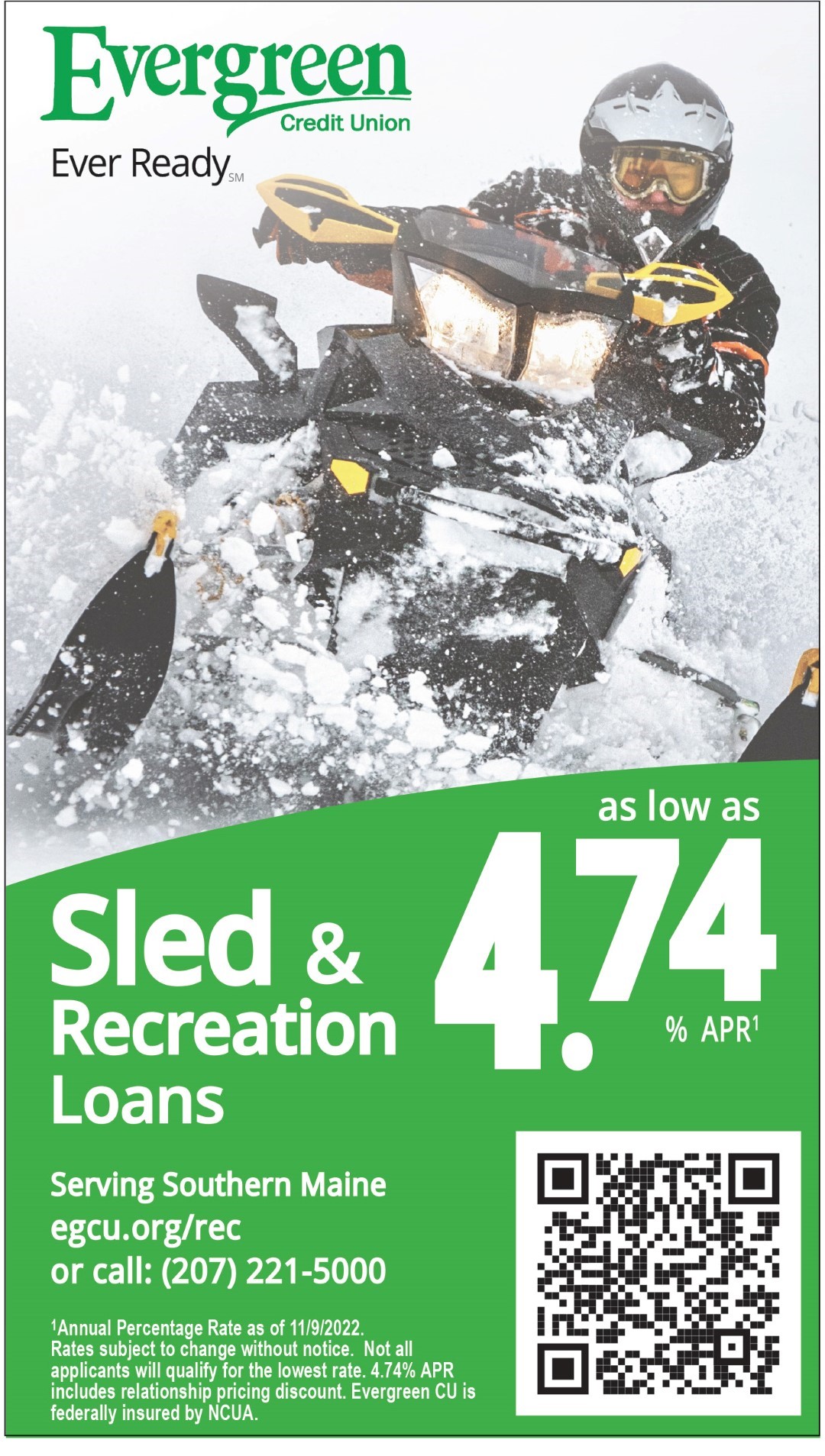 While potential volunteers can also call the office any time for information, these events are intended let people in these individual communities what specific needs exist in that community. The communities were chosen because they represent areas where clients are waiting to be matched with a Senior Companion, or schools are asking for volunteers. The events will be held from 10-11 am on Thursday, October 25th at the South Portland Community Center, Westbrook Community Center, Gray Public Library, and York County Community Action Corporation. For more information, call 207-773-0202 or email fgp@opportunityalliance.org.